So, did Ty Gibbs inherit his dad's part of the Joe Gibbs Racing Xfinity team? Did Tai become a champion and part-owner of the team in the same year? (from WG at Gmail.com)
Anyone who has lost a close family member will tell you that getting through the first holiday season after that is a tough experience. The holidays bring back happy memories, which are now softened by thinking of the people who are no longer there to share them.
The family is sure to get through it after Coy Gibbs passed away just hours after son Ty Gibbs won the Xfinity Series Championship at Phoenix Raceway. However, patriarch Joe Gibbs will have more on his mind than most of the coming weeks and months because it is likely that he will need to consider an entirely new succession plan.
The Hall of Fame football coach and NASCAR owner, who turns 82 on November 25, remains fully involved in JGR's decisions. We hope he has many years left, but Gibbs has to determine what happens to JGR in the future. One option might be to sell, but that could mean getting out of a sport he loves sooner than he'd like.
Gibbs and his wife, Patricia, raised two sons. JD passed away in 2019, and Cui passed away this month. Both were executives with the racing team at the time of their deaths, and media reports referred to Coy as co-owner of his father's racing business.
Coy and JD both left behind a wife and four children, so it's possible that a portion of Joe Gibbs Racing was passed on to their widows. Koi would have been the natural heir as the majority owner, and now his parents must reconsider the long-term path.
One thing is for sure, splitting Joe Gibbs Racing eight ways between grandchildren is a recipe for indecision and infighting. Ty is the most famous in that generation of the family tree, and Cousin Jackson works with the drilling crews at JGR. As such, they will likely remain in the sport for years to come and could be key players in shaping the future of the company if it stays in the family.
One thing I haven't heard discussed when talking about Ty Gibbs and Brandon Jones is sponsorship issues due to the accident in Martinsville. How does Joe Gibbs contact sponsorship of the No. 19 Toyota and say, "I'm sorry your car didn't make it to the fourth championship because my grandson took him out on the last lap." Will this affect the search for a sponsor for Ty in the Cup Series next year? (from GN at ATT.net)
This really got me thinking because I love the intersection of sports and money.
Let's start with this: Menards has secured the entire Xfinity Series season for Brandon Jones, making him the sponsor with the maximum benefits lost from a potential championship.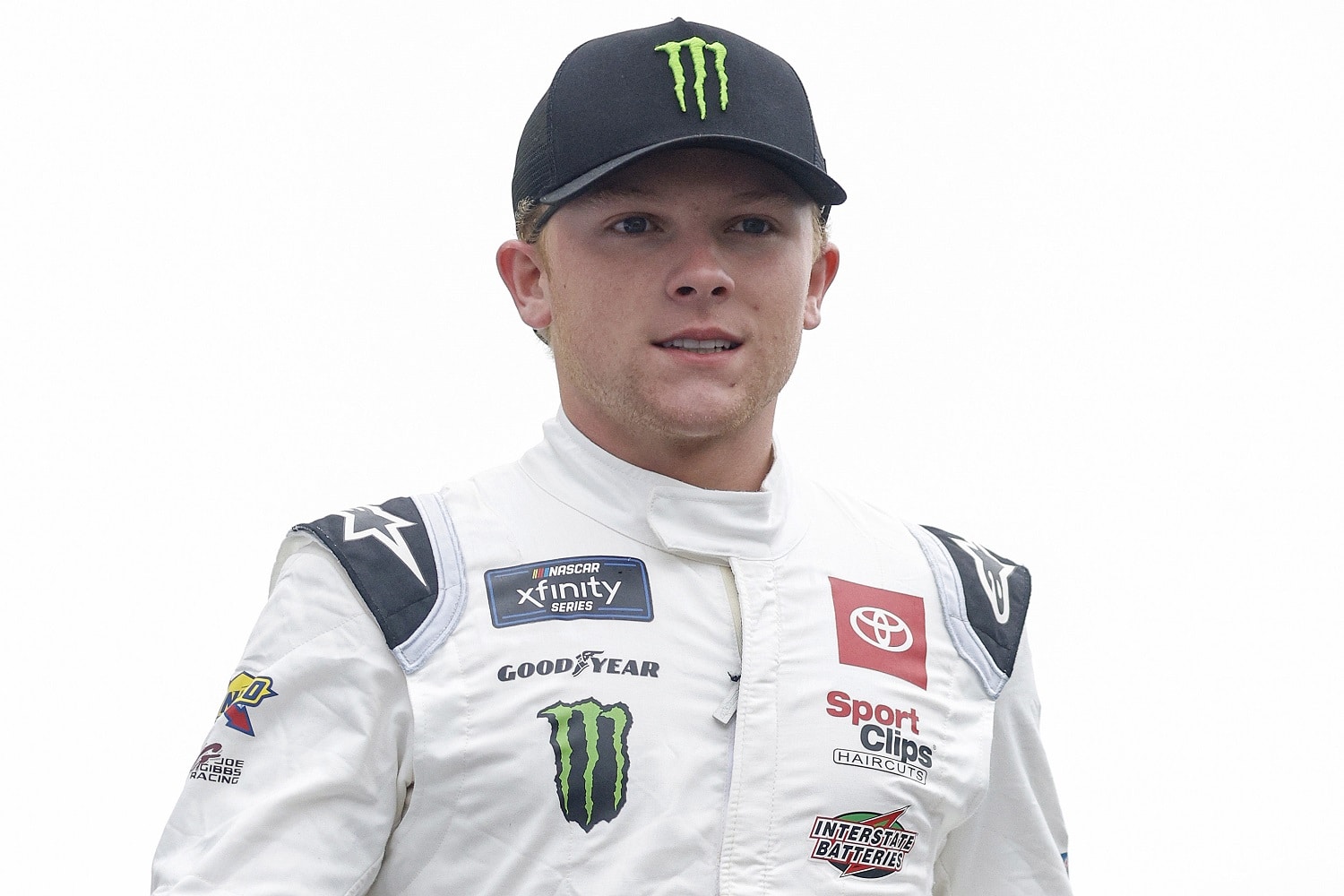 We're already starting to see a few 2023 deals announced, and Menards' follow-up of Jones to JR Motorsports is the least surprising of the bunch. The Home Improvement series will be picking up the tab for the No. 9 Chevy truck for the entire season, so the big money is flowing from Joe Gibbs' wallet to Dale Earnhardt Jr.'s checking account.
This is not the most interesting aspect of the Martinsville disaster. Christopher Bell, who was JGR's entry into the Cup Series 4 championship after two stunning playoff wins, sponsored Rheem for a third of its participation in 2022 in a continuation of a long relationship. Bell won 2021 at Daytona Raceway, and it was the season at Loudon in the No. 20 Rym Toyota.
Jones' father is JR Jones, CEO of Rheem Corporation, a major manufacturer of heating and cooling systems. While it would be understandable from a personal standpoint if he no longer wanted to spend money with JGR, Jones announced in September that Bell's sponsorship would continue into the next year.
The Martinsville incident occurred a month after the announcement. If it happened for a month Before Advertising, we might be looking at a completely different scenario.
As for the potential for sponsorship of Ty Gibbs this season, JGR probably has most of the money out there already. It wouldn't be surprising if a few marketing executives contacted by Joe Gibbs took a wait-and-see approach rather than navigating this year.
Have a question or comment about racing? John Moriello of Sportscasting does a column in the mailbag every Friday. Write to him on [email protected]